You are here
Physics Students Achieve 2nd Winner in Selection of The Most Outstanding Students at Faculty Level
Primary tabs
Submitted by

admin

on Sat, 2020-10-24 12:14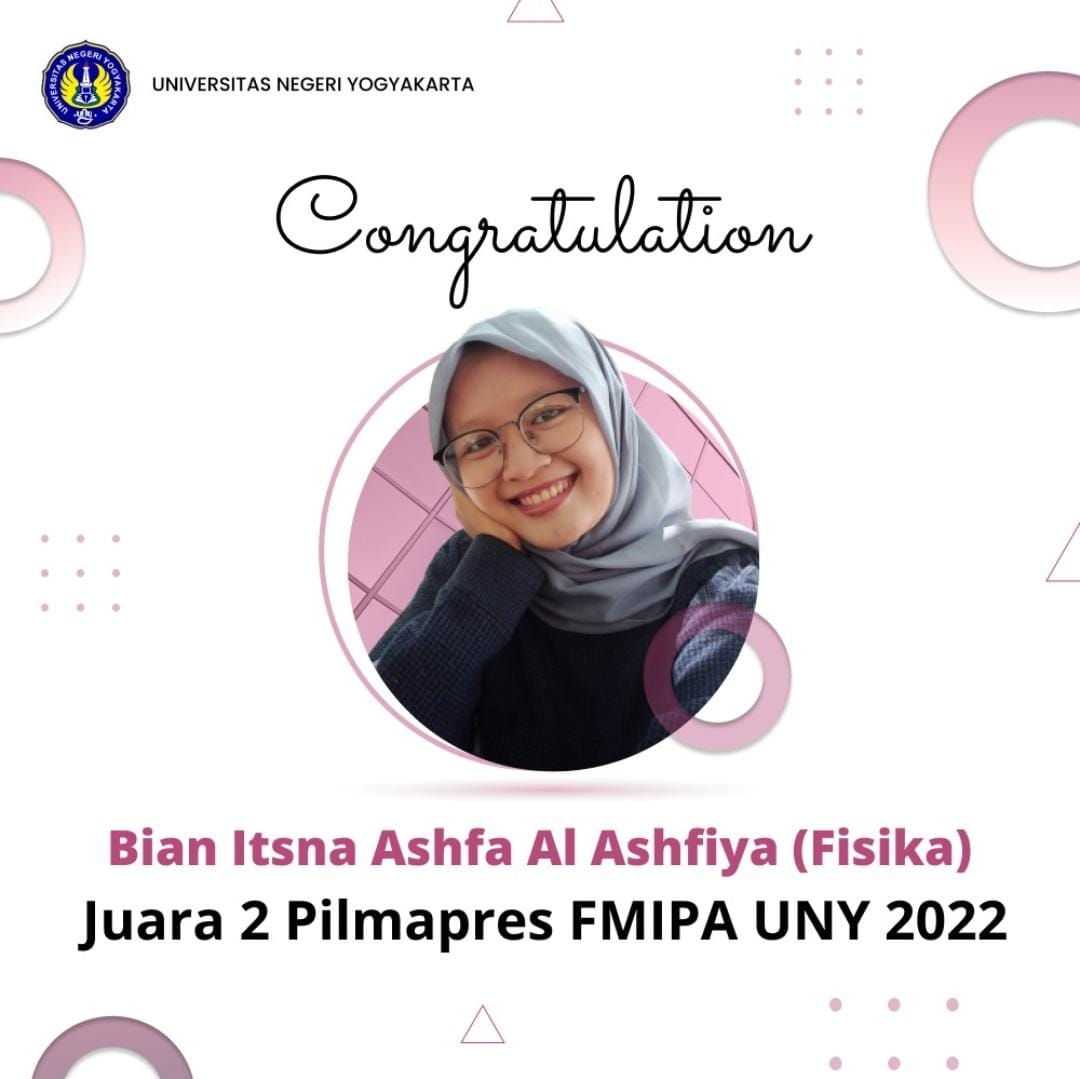 Congratulations on the election of Bian Itsna Ashfa Al Ashfiya as the 2nd Winner of the most outstanding student at FMIPA UNY 2022.
This 2019 Physics Education Department student managed to become Second Rank in the Selection of Outstanding Students (Pilmapres) at the Faculty of Mathematics and Natural Sciences UNY in 2022. PILMAPRES is an annual event for students who have good academic scores, achievements in various fields accompanied by organizational activities both in the scope of internal and external campus and good English language skills.
Greetings Young Scientists! FMIPA JAYA!!!