You are here
Michigan State University Delegation Visit
Primary tabs
Submitted by

admin

on Sun, 2023-03-26 11:36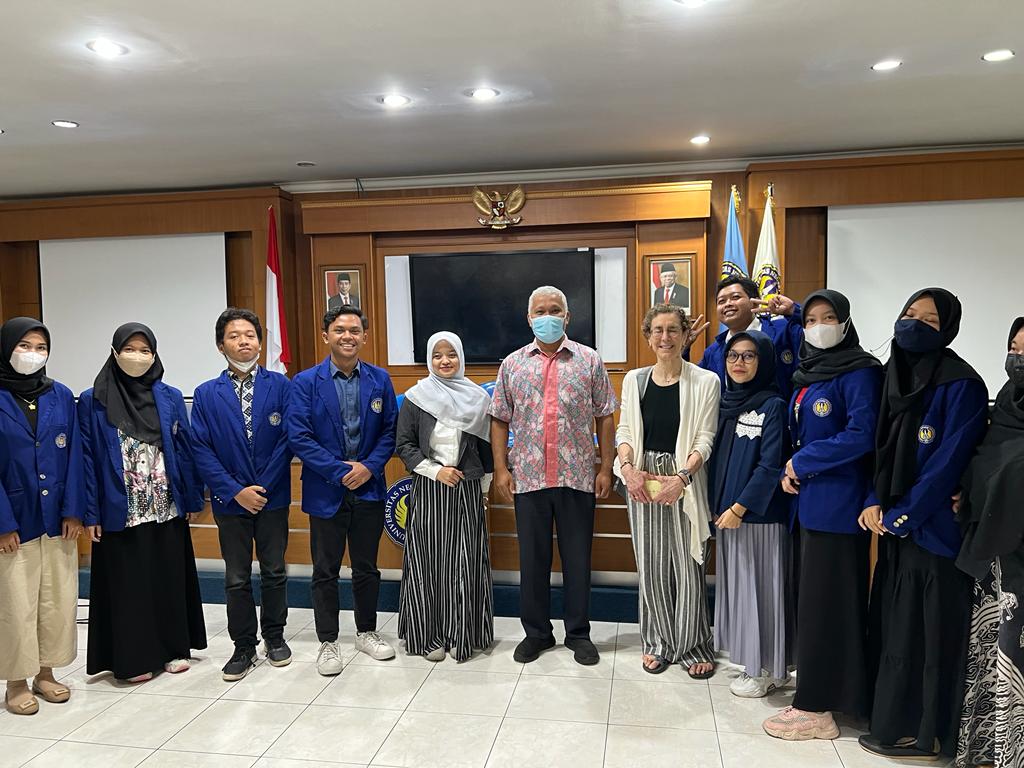 The Physics Education Undergraduate Study Program, Department of Physics Education, Faculty of Natural Science, UNY received a visit from a delegation from Michigan State University (MSU) on March 23-26 2023. The aim of this activity was for a delegation from MSU to visit several classes and discuss with lecturers and students about their learning and teaching experiences, especially about K-12 learning concepts. In Indonesia K-12 itself is often called "Class 1-12", namely primary to secondary education. However, in the United States they usually refer to K1-12 as basic education. Elementary school (elementary school) to K-5, followed by middle school (middle school) K6 to K8 and finally secondary school (high school) from K-9 to K-12. The Undergraduate Physics Education Study Program was represented by Mr. Dr. Supahar, M.Si while the delegation from Michigan State University (MSU) is:
(1) Samantha Caughlan, Ph.D., The Office of International Studies in Education as Curriculum Coordinator with Global Education Engagement Program (GEE)
(2) Nancy Romig, Ph.D., The head of Chinese Teacher Certification Program
(3) Gail Richmond, Ph.D., The Director of The MSU Teacher Preparation Program and a Prominent Science Educator
(4) Alyssa Morley, Ph.D., The Coordinator of Global Education Cohort Program
Potential for cooperation in research or other collaborative activities regarding the STEM field with the main theme of the Faculty of Mathematics and Science (FMIPA). Through this activity, participants from both MSU and the Physics Education Study Program, FMIPA UNY, discussed the research and collaborative activities together. This certainly has an impact on improving the quality of teaching and research where the direction of research is also adjusted to areas of international cooperation. Hopefully this activity will add more positive value to all UNY residents, especially the FMIPA Physics Education Study Program.